Takeout collisions at 2nd base over the last few weeks have ended the seasons for at least two MLB middle infielders. Pittsburg Pirates infielder Jung Ho Kang is hoping to be able to play next spring after having his leg broken by Cubs outfielder Chris Coghlan.
New York Mets shortstop Ruben Tejada had his leg broken in Game 2 of the NLDS as he was "taken out" at 2nd base by Dodgers infielder Chase Utley
In both cases the consensus seemed to be "that's good hard baseball" and "the runner did what he had to do". In the case of the Tejada injury, there was some debate over, was the slide a clean play.
The excuse for this kind of assault is always "that's how it has always been done".
Pete Rose dramatically altered the career of Ray Fosse with a brutal collision at home plate in the 1970 All-Star game. Despite Rose's admission that he hit him on purpose, no rule changes were considered.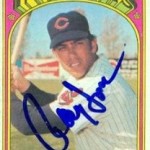 Fast forward 40 years and read the quotes regarding Scott Cousins devastating season ending hit on Buster Posey.  "I felt like he was blocking the dish. It's the go-ahead run to win the game, I got to do whatever I can to score," Cousins said. "I'm not trying to end anybody's season or anything like that. I just was trying to play hard and score the go-ahead run. He didn't say much and you could tell he was in pain."
Two years later, in the 2013 ALCS Game 5 David Ross of the Red Sox was involved in two home plate collisions. In the first, Miguel Cabrera attempted to separate Ross from the ball, despite being out by yards. In the next inning the same David Ross was compelled to do the same to Tiger catcher Alex Avila. Both Ross and Avila held on to the ball, but Avila was removed from the game with a knee injury.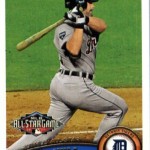 Avila's remarks after the game echo times past; "I've been hit a bunch of times. I've never seen anything wrong with it. It's part of the game. You do what you can as a catcher to protect yourself — and I have over my career — but sometimes you can't and you have to deal with it."
Alex Avila, and all the others are simply wrong, it is no longer part of the game.
Following the 2013 season, MLB actually did something to protect catchers from these attacks.
These home plate collisions are no longer "part of the game", and the time has more than come to do the same at 2nd base.
It is a great game and simple rule changes can make it better.
Just do it Mr. Manfred, it's in the best interest of the game.